Ricardo é formado em jornalismo e cursou pós-graduação em Cinema Documentário na Fundação Getúlio Vargas, sob coordenação de Eduardo Escorel.
Por alguns anos viveu no Canadá, onde trabalhou como voluntário no Hot Docs, Festival Internacional de Documentários, e teve as primeiras experiências como montador de curtas-metragens.
Em 2012, montou o primeiro longa-metragem,

Santos - 100 Anos de Futebol Arte

, da diretora Lina Chamie, que foi selecionado para o 17º Festival É Tudo Verdade.
Trabalhou em séries e filmes premiados e selecionados em festivais como Berlim, Cannes, entre outros.
Montou a série

Outros Tempos - Velhos,

da HBO, que ganhou o Prêmio de Melhor Série Documental FIESP/SESI 2018.
Em 2019, foi indicado a Melhor Montagem de Documentário no GP do Cinema Brasileiro pelo filme

Ex-Pajé

, do diretor Luiz Bolognesi, filme que recebeu o Prêmio do Júri de Documentários do 68º Festival de Berlim e o Prêmio da Crítica do 23º Festival É Tudo Verdade.
Em 2021, com o filme

A Última Floresta

, ganhou o Prêmio da Audiência no 71º Festival de Berlim, o Prêmio de Melhor Montagem de Documentário Longa-metragem pela Associação Brasileira de Cinematografia ABC, foi selecionado para o 28º Hot Docs, o 26º Festival É Tudo Verdade, o 51º Visions du Réel entre outros.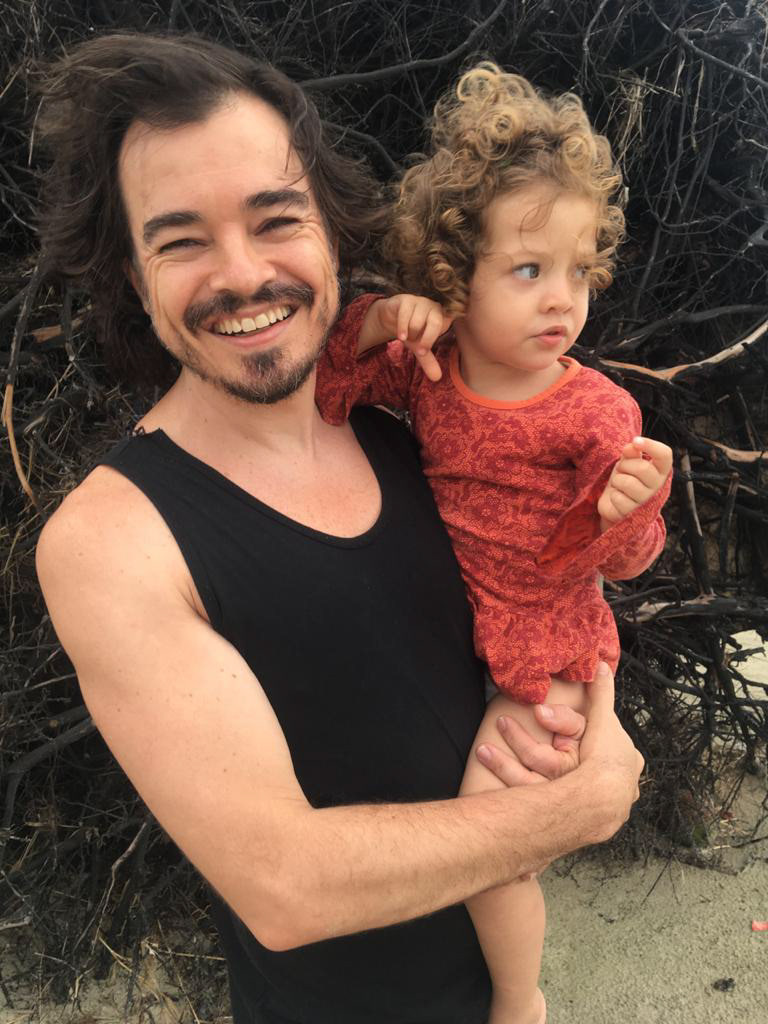 Ricardo has an undergraduate degree in journalism and received a postgraduate degree in Documentary Cinema at Fundação Getúlio Vargas.
Ricardo spent some time living in Canada, where he worked as a volunteer at the Hot Docs international documentary festival and had his first experience as an editor of short films.
In 2012, he edited his first feature film, 

Santos: 100 years of Football Art

, by director Lina Chamie. The film was selected for the 17th edition of the It's All True International Documentary Film Festival.
Ricardo has since worked on award-winning television series and films featured in such renowned film events as the Cannes Film Festival and Berlin International Film Festival, among others. He edited the HBO television series 

Outros Tempos – Velhos

, which won the FIESP/SESI Best Documentary Series Award in 2018.
In 2019, he was nominated for the Best Documentary Editing award at the Grande Prêmio do Cinema Brasileiro for the film 

Ex-Shaman

, by director Luiz Bolognesi. The film received the Documentary Jury Award at the 68th Berlin Film Festival, as well as the Critics Award at the 23rd  It's All True Festival.
In 2021, his latest edited feature film 

The Last Forest

 received the Audience Award at the 71st Berlin International Film Festival, the Best Editing Award by the Brazilian Cinematography Association, was selected for the 28th Hot Docs Festival (Canada), the 26th It's All True Festival (Brazil), and the 51st Visions du Réel Festival (Switzerland), among others.
A ÚLTIMA

FLORE

STA/THE L

AST FOR

EST  Doc/Fic - Dir Luiz Bolognesi
Panorama Audience Award at the 71st Berlin International Film Festival
Best Editing Award by the Brazilian Cinematography Association ABC
Best Documentary Award at the Platino Ibero-American Film Award
Best Documentary Award by the Sã

o Paulo

Association of Art Critics APCA
Best Film 'Grand Prix' Award at the CCXP Awards
Best National Film Award at the CCXP Awards


Best Documentary Award at the 48th SESC Best Films Festival


Best Film Award at the 18th Seoul Eco Film Festival Korea
Best Film Award at the 31st International First People's Festival Montréal Canada
Best Film Award at the 17th  International Festival Zeichen der Nacht Berlin
Best Film Award at the 17th International Human Rights Film Festival Pukañawi Bolivia
Best Direction Award at the 36th International Film Festival of Guadalajara Mexico


Best Documentary Photography Award  by the Brazilian Cinematography Association ABC




Best Documentary Screenplay by the ABRA Brazilian Association of Screenwriters


Best Documentary Sound Award by th

e Braz

ilian Cinematography Association ABC
51st Visions du Réel International Film Festival Nyon
28th Hot Docs Canadian International Documentary Festival
26th It's All True International Documentary Film Festival
14th DocsBarcelona Film Festival
15th Wairoa Maori Film Festival New Zealand
17th Biografilm Festival Italy
rec•tyty Indigenous Arts Festival
11st Pachamama Film Festival
18th  International Festival of the People's Image
Moã Black and Indigenous Film Festival
10th Ecofalante Environmental Film Festival
25th Lima Film F

estival Per

u
21st Theatherformen Festival Hannover Germany
7th IIFF International Intangible Heritage Film Festival Korea
20th

Wales One World

Film Festival UK
14th Take One Action Film Festival UK
57th The Chicago International Film Festival USA
31st Innsbruck International Film Festival Austria
Lati

n American Film Festival o

f Alter do Chão
LIFE AFTER HER  Fiction USA - Dir Gui Festa
Cannes Official Selection Short Film Corner 2017
Winner Best Movie at NYC Indie Film Awards 2017
Awarded at Rochester International Film Festival 2017
Madrid International Film Festival 2017
Groove Film Festival 2017
New Hope Film Festival 2017
EX-PAJÉ/

EX-SHAMAN

  Doc/Fic - Dir Luiz Bolognesi
Documentary Jury Award at the Berlin International Film Festival 2018
Critics Award at the It's All True – International Documentary Film Festival 2018
Best Feature Film Documentary Award at the Cinema Brazil Grand Prize 2019
Nominated for the Best Documentary Editing award at the Cinema Brazil Grand Prize 2019
Best Documentary Screenplay Award by ABRA Brazilian Association of Screenwriters 2019
Hugo de Prata Award at the Chicago International Festival 2018
MULHERES OLÍMPICAS/

OLYMPIC WOMEN

  Doc - Dir Laís Bodanzky
Memory of

Olympic Sports E

SPN 2013
SANTOS DE TODOS OS GOLS/

SANTOS OF ALL GOALS

  Doc - Dir Lina Chamie
Best Film Award

CINEfoot

2019
O ESTACIONAMENTO/T

HE PARKING L

OT  Fiction - Dir William Biagioli
Best Short Film Award at the Rio de Janeiro Int'l Film Festival 2016
Best Short Film Award at Rio de Janeiro International Short Film Festival 2016
Official Selection of French Film Festival Entrevues Belfort 2017
Shown at La Cinémathèque Francaise 2017
SANTOS 100 ANOS DE FUTEBOL ARTE  Doc - Dir Lina Chamie


17th It's All True - International Documentary Festival 2012
3rd CineFoot Footbol Film Festival 2012
9th Festival Cinema Brasil Japan in Tokio, Osaka, Kioto, Hamamatsu, Kanazawa and Fukuoka 2012
11th Brazilian Film Festival of New York 2013
4th Cine Fest Montevideo 2012
5th Brazilian Film Festival of London 2013
16th BAFICI Buenos Aires International Film Festival Independiente 2014
SÉRIE VELHOS  Doc - Dir Eduardo Rajabally/Giuliano

C

edroni/Susanna Lira
Best Documentary

Seri

es Award FIESP/SESI 2018
HBO/Pródigo Filmes
SÉRIE SINTONIA 3ª TEMPORADA Fiction - Dir Johnny Araújo


NETFLIX/Gullane
SÉRIE AS FIVE 2ª TEMPORADA Fiction - Dir Dainara Toffoli


- em pós-produção -
GLOBOPLAY/Gullane

SÉRIE GUERRAS DO B

RASIL.DO

C/

WARS OF BRAZIL.DOC

- Dir Luiz Bolognesi


Best Doc

ume

ntary Series Screenplay Award by ABRA Bra

zilian A

ssociation of Screenwriters 2019
NETFLIX
SÉRIE EDUCAÇÃO.DOC - Dir Laís Bodanzky e Luiz Bolognesi


GLOBOPLAY/GloboNews/Fantástico
SÉRIE FUNK.DOC - Dir Luiz Bolognesi


- em pós-produção -
HBO/Gullane

SANTOS DE TODO

S OS GOLS

  Doc - Dir Lina Chamie
Best Film A

ward a

l CINEfoot 2019
DORINA - OLHAR PARA O MUNDO  Doc - Dir Lina Chamie


HBO/Dezenove Som e Imagens e Girafa Filmes
CARTA PARA ALÉM DOS MUROS  Doc - Dir André Canto


NETFLIX
A COMÉDIA DIVINA/THE DIV

INE C

OMEDY  Fiction - Dir Toni Venturi
19th Rio de Janeiro Int'l Film Festival 2017
38th Int'l Film Festival of Porto -

Portugal 2018


21st Brazilian Film Festival of Miami - EUA 2018
Globo Filmes
AQUALOUCOS  Doc - Dir Victor Ribeiro
41st São Paulo International Film Festival 2017
33rd Guadalajara Film Festival 2018
11st Los Angeles Brazilian Film Festival
Globo Filmes/Paris Filmes
ÂNCORA DO MARUJO  Doc - Dir Victor Nascimento
Honorable Mention, National Feature at the Rio Gender & Sexuality Film Festival 2016
23rd Mix Brasil Festival 2013
6th IN-EDIT - International Music Documentary Film Festival 2014
3rd FECIBA Bahian Film Festival 2016
SÉRIE JUVENTUDE CONECTADA  Doc - Dir Luiz Bolognesi
Prod Laís Bodanzky/Buriti Filmes
DIZER E NÃO PEDIR SEGREDO  Doc - Dir Evaldo Mocarzel
21st Mix Brasil Festival of Diversity Culture 2013
New Dramaturgies in Digital Times Festival 2012
FESTA DE SEPARAÇÃO  Doc - Dir Evaldo Mocarzel
New Dramaturgies in Digital Times Festival 2012
HOMEM CAVALO SOCIEDADE ANÔNIMA  Doc - Dir Evaldo Mocarzel
Casa Azul Filmes
O AMOR CUSTA CARO  Telefilme - Dir André Ristum
Gullane Filmes
ONDE ESTÁ VOCÊ?  Telefilme - Dir Johnny Araújo
Gullane Filmes
LIBERTADOS  Doc - Dir Ricardo Aidar
Canal Az

ul Filmes
PESCADO  Curta Doc - Dir/Mont Ricardo Farias
TV Cultura
BRUNO EDSON  Curta Doc - Nando Bolognesi
3rd International Circus Festival
PLANO B  Curta Doc - Dir Helena Rosén
3rd Trancoso Film Festival
Peace Embassy of Brasil
A FILM ABOUT BUTTS  Short Doc Toronto/CA - Dir/Mont Ricardo Farias
Toronto Artists Collective
como assistente de montagem


as an editor assistant
OS AMIGOS  Fiction - Dir Lina Chamie
Editor Karen Harley
Editor assist Ricardo Farias
Best Film Editing Award, Fes

tival Gram

ado 2013
Rio de Janeiro Int'l Film Festival 2013
31st São Paulo International Film Festival 2013
7th Cine BH International Film Festival 2013
17th Tiradentes Cinema Exhibition 2014
SÃO MIGUEL DO GOSTOSO  Doc - Dir Eugenio Puppo
Editor Eugenio Puppo
Editor assist Ricardo Farias
16th It's All True International Documentary Festival  2011
8th Cine Documenta 2012
1st International Enviromental Audiovisual Festival
AMAZÔNIA 3D  Ficção - Dir Thierry Ragobert
Editor Nadine Verdier
Dialogue editor Ricar

do Farias


Closing film of the Venice Film Festival 2013
WWF Environment Award at the Venice Film Festival 2013
Opening film of the Rio de Jan

eiro Int'l Film

Festival 2013
Best Film at Oslo Films from the South Festival 2014
TIFF Toronto International Film Festival 2013
LILIAN M.: RELATÓRIO CONFIDENCIAL Fiction - Dir Carlos Reinchenbach
Editor Inácio Araújo
Additional editing in 2010 Ricardo Farias
SÃO SILVESTRE  Doc - Dir Lina Chamie
Editor Umberto Martins
Additional Sound Editing Ricardo Farias
Best Documentary 59th APCA Award - São Paulo Association of Art Critics 2014
Best Sound – CineMúsica Festival 2014
Nominated for the 10th Fiesp/SESI-SP Cinema Award in the Best Documentary and Best Editing categories 2014
Nominated for the Brazilian Cinema Grand Prize in the categories Best Documentary Feature Film and Best Soundtrack 2014
Nominated for the State Governor Award 2014
37th São Paulo International

Film Festival

2013
35th International Festival del Nuevo Cine Latinoamericano – Havana / Cuba 2013
40th SESC Festival Best Films 2013
16th BAFICI Buenos Aires International Festival of Independent Cinema 2014
Kinoarte Film Festival – Londrina-PR 2014
DocBuenosAires – Muestra Internacional de Cine Documental 2014
contact.ricardofarias@gmail.com